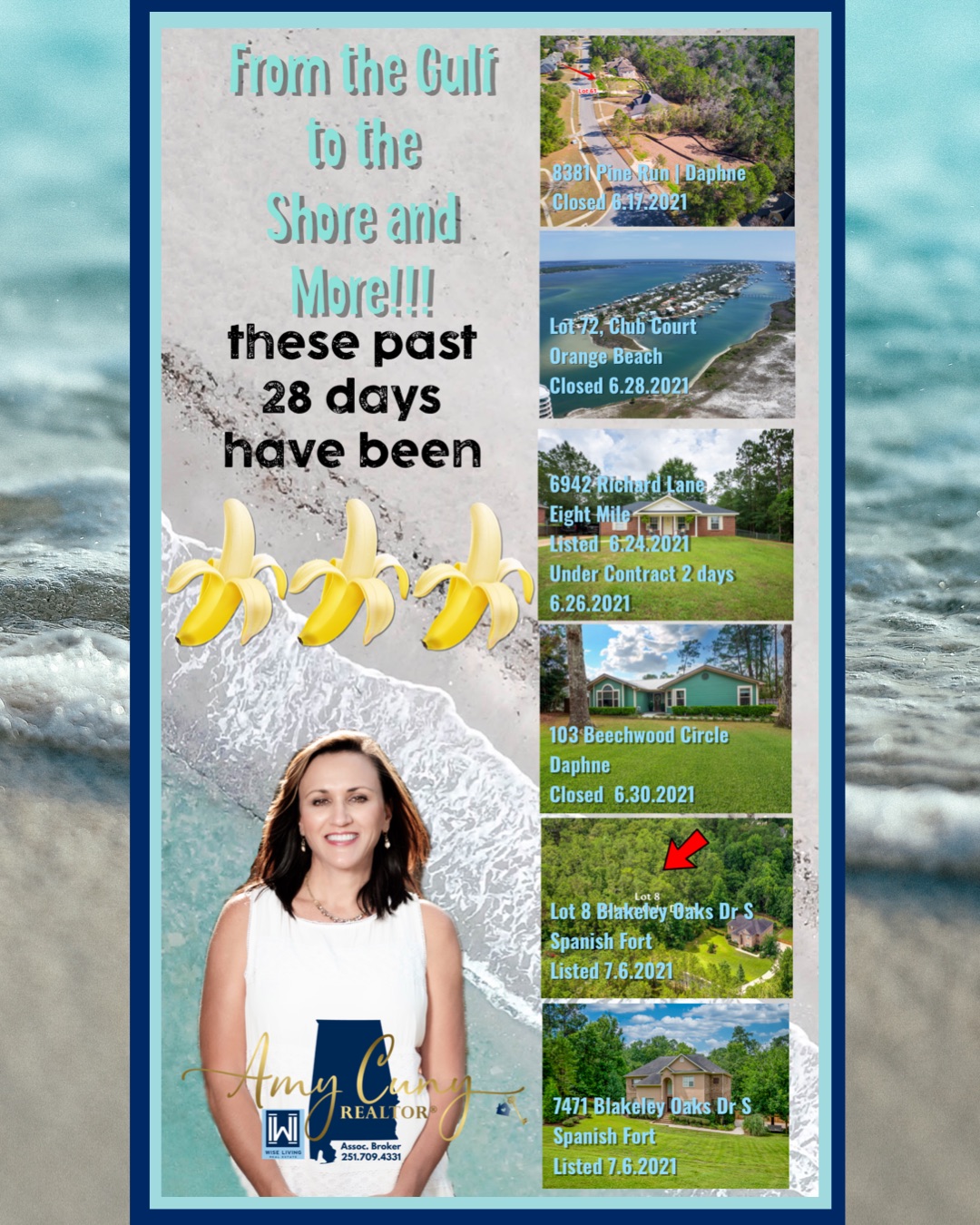 it's been an unbelievable residential real estate market!
Mobile, the Eastern Shore of Mobile Bay, central and south Baldwin County, Alabama and all the way down to our pristine white beaches are on fire.
Is now the right time to sell your home? Let's get together and answer that question!

Selling from the #gulftotheshoreandmore
- loving the #southalabama lifestyle!
Amy Cuny #hometownrealtor @ Wise Living Real Estate
251.709.4331
#WelcomeHome #BuyAHome #SellAHome #HomesSelling #Homebuying #Fairhope #OrangeBeach #Mobile #Daphne #GulfShores #FairhopeRealtor #OrangeBeachRealtor #DaphneRealtor #Gulfshoresrealtor #MobileRealtor #homelisting #realestate #realestateagent #home #realtor #homesforsale