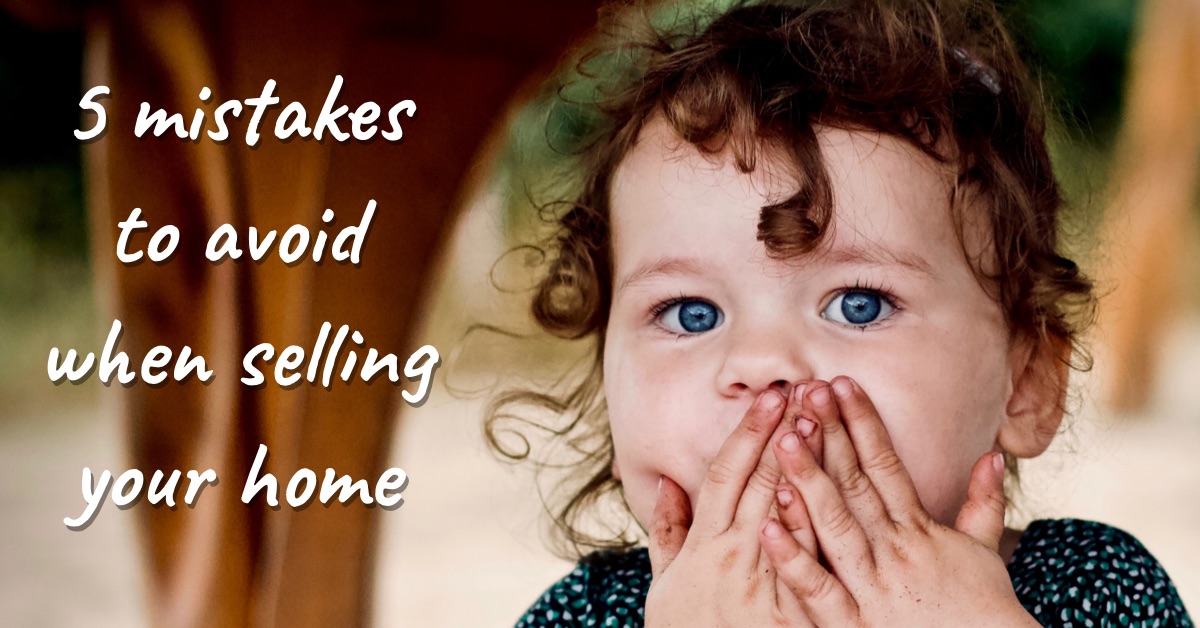 😳 OOPS! I didn't think about that! 🤦🏻
Are you thinking about getting ready to jump into the home selling market?
Here are 5 mistakes to NOT make to avoid the stress and headaches when selling your home.
1. NOT KNOWING YOUR COSTS TO SELL. You're upside down on your mortgage and have to bring money to closing. 💰
-find out from your lender how much you owe
-determine 📝 your costs to sell & how much you'll need to find another home
-if you will owe more than what your home is worth or have to bring a check to the closing table, you might want to consider waiting to sell
2. PRICING IT WRONG 🤦🏽‍♀️
-price your home way low, you might be leaving money on the table
-overprice your home, you could 🏃‍♂️ run off ready, willing & able buyers which may in turn to a price reduction to correct the overpricing...this could cost u time and 💴
-work with a real estate agent 👩🏻‍💼 to get a market analysis 👩🏻‍💻 for your area in order to set the price right
3. 🔨 🪛 NOT PERFORMING OR SKIMPING ON HOME REPAIRS.
Trying to "save money" by not doing repairs or skimming by with just the minimum will actually cost you more than just doing them.
-home buyers will notice the small things & wonder 🧐"what else?" hasn't been maintained on the home
-inspectors are good at what they do, they will notate the issues and the home buyer may want it repaired, ask for a price reduction and/or walk away from the deal
4. 😡 LETTING YOUR EMOTIONS RUN WILD.
-selling the place you've loved 🏡 and lived in is an emotional process
-allowing your passion, about how you feel about the home, get in the way of negotiations as cost you the sale
5. 👍 NOT CHOOSING ME AS YOUR REALTOR®️
-experience matters... staying on top of the real estate market 👩🏻‍💻 helps you make the most informed decisions regarding selling your home
-knowledge of the area is key....use a lifelong resident in south Alabama help you turn the page in a chapter in your life helping you find the next place to call home
I'm never too busy to help you with your real estate needs.
Call me at (251) 709-4331 to get started on that new chapter in your life.
Amy Cuny, Assoc. Broker Wise Living Real Estate
..
..
#hometownrealtor #certifiedresidentialspecialist #sellerrepresentativespecialist #fairhope #fairhoperealtor #sellhome #orangebeach #orangebeachrealtor