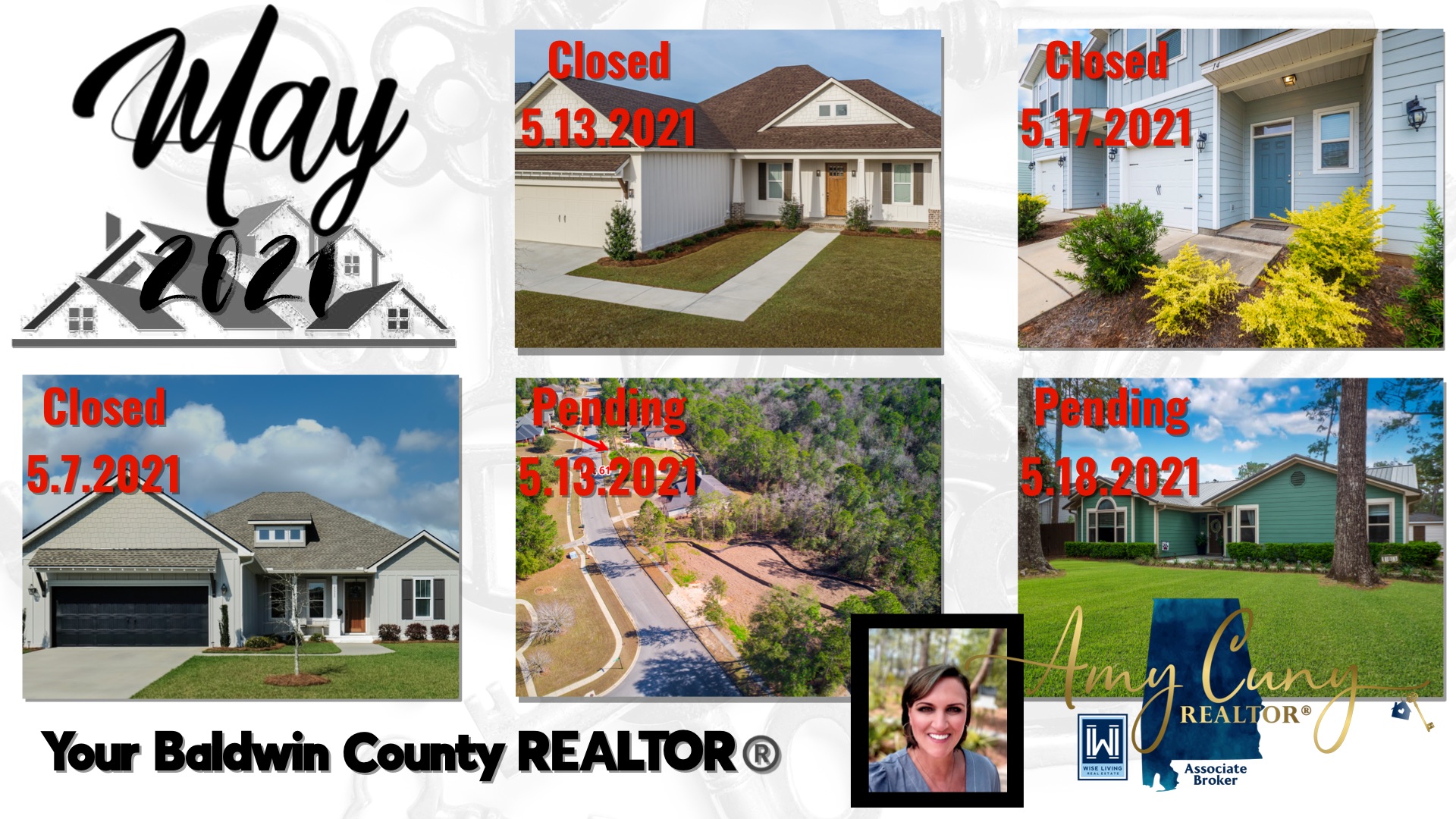 May has been an amazing month in real estate. Buyers are are buying and moving, sellers are selling and moving all over Baldwin County, Alabama.
I serve Orange Beach, Gulf Shores, Fairhope, Daphne, Spanish Fortt, Foley, Loxley, Robertsdale, Silverhill and central and south Baldwin County.
And, I'm never too busy for you or your referrals.
I am a seller representative specialist and a certified residential specialist. I also specialize in new construction.
Connect with me, Amy Cuny at Wise Living Real Estate
251-709-4331, AmyLynnCuny@gmail.com.
Doing it with the help of my Coach Paul Labossiere, my Head Coach Tom Ferry FerryIntl, Ella Jones Homes Brandy Fowers_Realtor Rachel Sokolik Diaz, Realtor, Watson Realty Corp. @lonii.
..
..
#CertifiedResidentialSpecialist #SellerRepresentativeSpecialist #Realtor #RealestateAgent #FairhopeRealtor #OrangeBeachRealtor #GulfShoresRealtor #DaphneRealtor #SpanishForkRealtor #Realty #Realestate