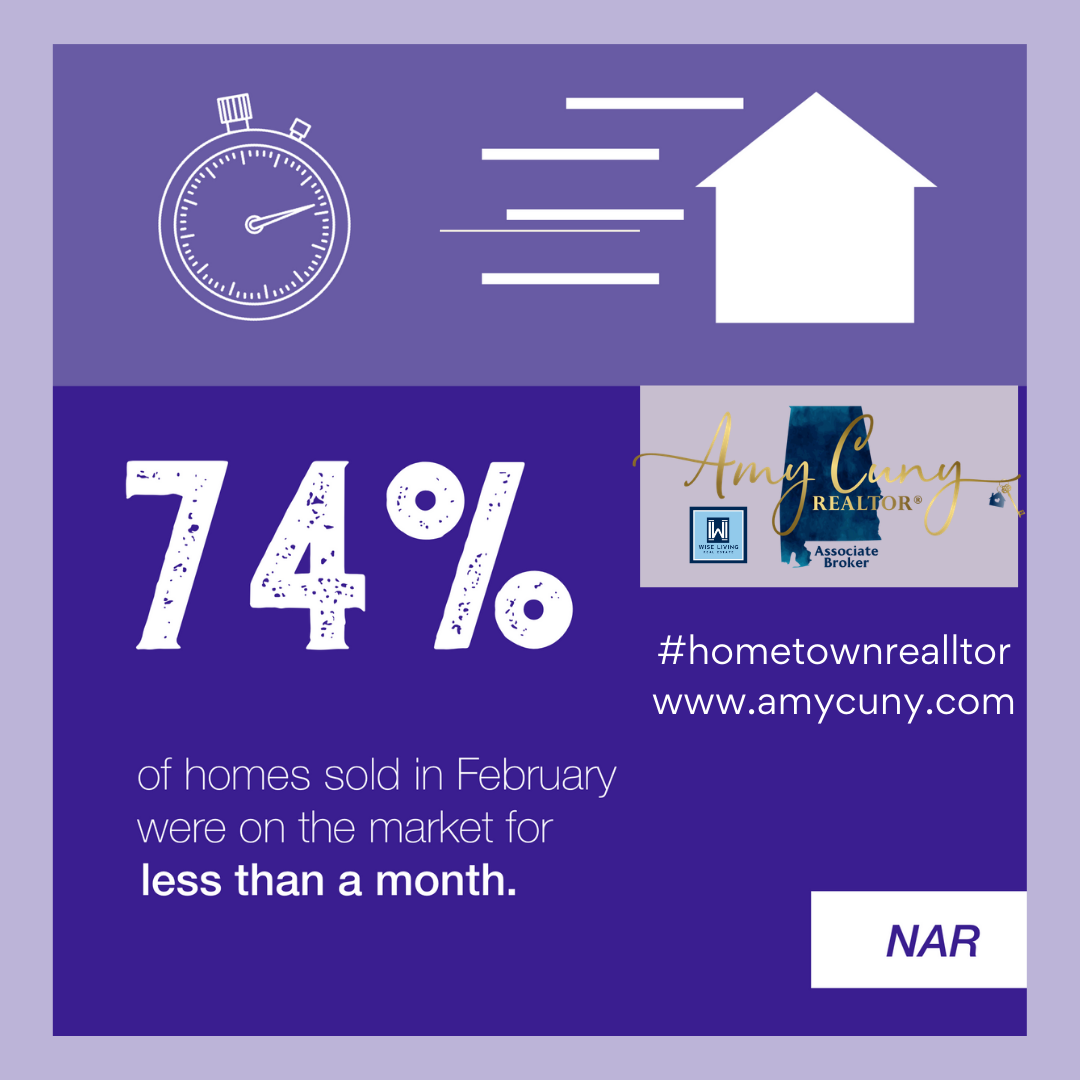 The days on the market for homes is WHAT?
It's just mind-blowing 💣💣💣 that homes are selling so fast.
The last several homes which I have had go under contract were, for the most part, less than 7 days.
I would argue, that now more than ever, we are in an unprecedented time in real estate. The seller's market is super strong, the interest rates are super low and buyer's have a lot of home equity in their homes in order to facilitate a move to another home.
In Baldwin County, Alabama, in March of 2021, we had a drop in the days on the market of traditional homes to 45 days! That means that the average DOM (days on the market) is 45! Way down from this time last year. The DOM has decreased 33.8% from March of 2020. Just had to say that again. Days on the market ... 45! Source: Baldwin Realtors
If you are thinking about selling (or buying), just call/text me @ 251.709.4331. I'm never to busy to help you with your real estate needs!
Amy Cuny, Assoc. Broker | Wise Living Real Estate #hometownrealtor #homeownership #realestateorangebeach #RealestateFairhope #realestate #fairhoperealtor #orangebeachrealtor #homeselling #realtor #realestateagent