Cabinets 101: 2020 Edition
June 9, 2020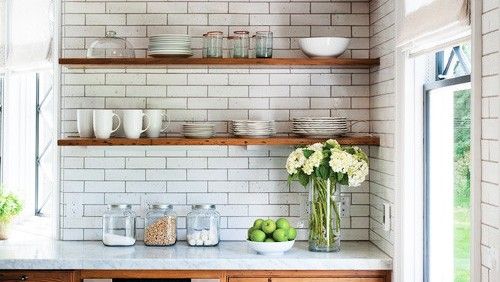 Let's be real.

We all love to look at new homes and renovations. A major selling point in a home is the kitchen and families need space to be able to cook, entertain and store all the coffee mugs. Cabinets can make or break a kitchen design. The actual design, color or hardware on the cabinets can make a kitchen feel more elevated depending on the look for which you are trying to achieve.

This year make sure your kitchen is on point! Open shelving, glass doors and more industrial designs are trending when it comes to cabinets. This year people are leaning towards colors that incorporate the industrial look including blue, white, gray, natural woods and even a two-toned feel for cabinets. These colors are also used on walls to help bring out the color of the cabinets or shelves. The surface texture is also playing a major role in the kitchen department. In 2020, we are living for more natural elements such as wood over the glossy or matte look of cabinets.

Cabinets that can be used for many purposes and can help organize your kitchen are at the top of the trend list for 2020. Deep drawers, island hop-ups and hardware options are being used this year to make your kitchen more functional for day-to-day use. Hardware such as under cabinet hooks or racks can be used for storing glassware, cooking utensils and more. Built-in hop-ups are becoming more popular because most families eat casually today. Drawers are all the rage now and making sure they are deep helps store large kitchen equipment or create space for plates or bowls.

Overall, kitchen trends have slightly changed in terms or aesthetics. People are leaning towards kitchens that can be functional yet extremely Instagram worthy. Colors and designs have not been as impacted over the past year; however, people are loving the look of open shelving in their kitchens!

A little re-cap on this year's cabinet trends:

1. Open shelving, glass doors or more industrial designed cabinet doors.
2. Colors such as blue, white and stains are being used.
3. Surface texture is important and matte or wood grains are more popular.
4. Deep drawers, hop-ups (as opposed to flat islands) and hardware can elevate your space and keep you organized.
5. Kitchen designs are constantly changing.

Stay on top of the trends in real estate by emailing me @ amylynncuny@gmail.com
to get on my mailing list today.