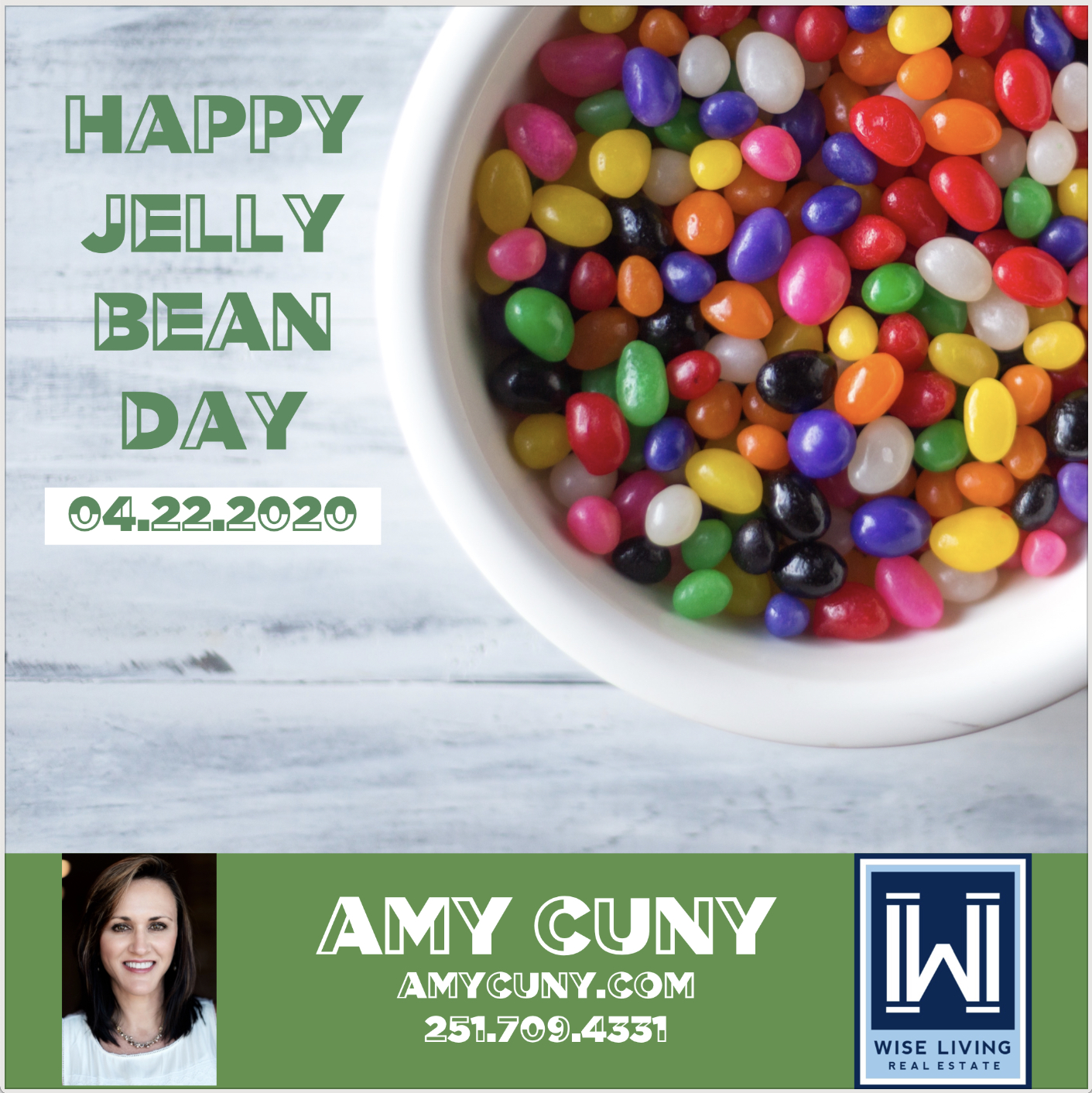 Happy National Jelly Bean Day!

I can't find any excuse not to enjoy jellybeans to satisfy my craving today or any time of the year. Join me, grab a handful of jellybeans (my favorite are Starburst) and celebrate #nationaljellybeanday!

Amy Cuny #hometown Realtor with Wise Living Real Estate 251.709.4331
Interview Brian Britt, Atty/Owner of Fairhope Title Services about closing homes & properties.